Happy Monday, everyone!  I had my first gluten-free oops this week.  Here's what I learned:  If you are planning to bake bread–and double the recipe–check to make sure that you have all the ingredients first!  Crazy substitutions do not always yield good results.  The only thing worse than a failed loaf of bread is two failed loaves of bread!  I ran out of tapioca starch and substituted corn starch in half the recipe.  Either that was the fail, or I didn't add enough salt.  Either way, the result was . . . let's just say, less than yummy.  I'll be better prepared next time.
Here's a recipe that did not fail.  The original recipe for this Sweet & Tangy Slow Cooker Pork comes from Six Sister's Stuff.
Since Six Sisters created the recipe, and I didn't make enough changes to call it my own, I'll let you get it straight from them.  I will share my notes, though.
If you buy the correct brands, this recipe is easily gluten free–no substitutions, and no worries.  Nice.  This recipe calls for ketchup, brown sugar, and honey.  Although I'm sure including the full amounts would make the recipe really yummy, I decided to cut the sugar by 1/3.  The recipe still tasted very, very sweet.  In my opinion, you could cut out even more sugar and not miss it.  I also noticed that the recipe, which calls for 6-8 thinly-sliced pork chops, makes a ton of sauce.  If you are feeding a large family (or just want leftovers), you could easily add more and have plenty of sauce.
I will definitely make this again!
Here are some more recipes I'd like to try.  Where did I find them?  They were all linked up to Gluten-Free Monday #6.  Don't forget, if you pin these features, please pin them from the original sites to give credit to the authors.  If you were featured, please feel free to grab a featured button and display it proudly!
Quinoa, Chicken & Sweet Potato Stew from Joyful Homemaking
Gluten Free Pumpkin Bundt Cake from Sarah Bakes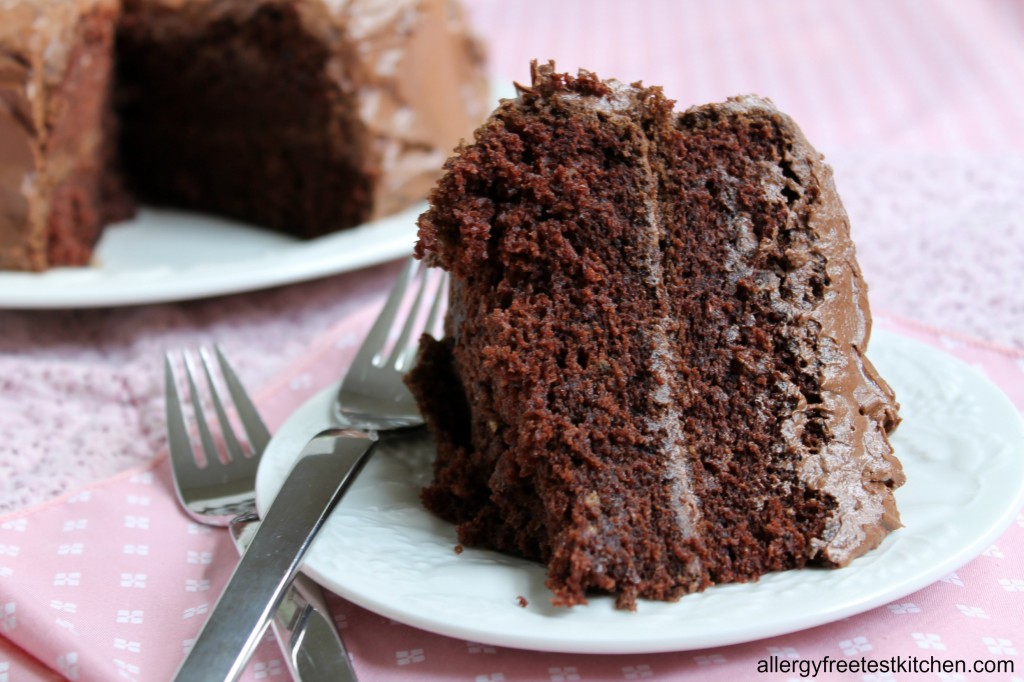 Decadent (And Allergy Free) Must Have Chocolate Cake from Allergy Free Test Kitchen
Gluten Free Pumpkin Pie by Sugar & Spice
Sweet and Spicy Pumpkin Seeds by Conscious Eatery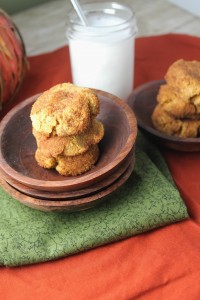 Pumpkin Snickerdoodles by Tessa, the Domestic Diva
Now it's your turn.  What do you have to share this week?  I don't know about all of you, but this will be my first gluten-free Thanksgiving.  If you have any go-to Thanksgiving favorites, I'd love it if you linked them up in addition to whatever else you plan to share.  Have a great week, and thanks for stopping by.
While you're here, be sure to check out my Thanksgiving Treats and Fall Fun Link Party.  The party is hosted by 7 different sites, and it's already full of great ideas for Fall.  You are invited to share your ideas or just to stop by for some inspiration!

I link my gluten-free posts to these awesome parties:  Simply Sugar & Gluten Free (Slightly Indulgent Tuesdays), Gluten Free Homemaker (Gluten-Free Wednesday), The Tasty Alternative (Allergy-Free Wednesday), Vegetarian Momma (Gluten-Free Friday), Gluten Free R.D. (Gluten-Free Fridays)
Click here to see the other fantastic sites I like to link up with each week.