Hi, everyone.  I'm sorry I've been AWOL this week.  It's the first official week of Summer around here, and I've been busy being a mom!  If you've missed me, don't worry.  I'll be back with more posts next week.  If you haven't missed me . . . well . . . I'll still be back with more posts next week! :)
Today I have some exciting news.  Valerie and Laura from Occasionally Crafty are hosting a Fun in the Summertime series, and I'm guest posting for them today!  The series started on Monday and will last for two weeks. I'm sharing my family's version of Frisbee Tic-Tac-Toe, so please head on over and check it out!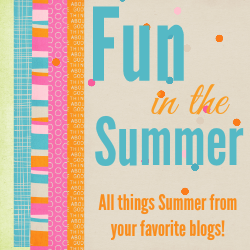 And . . . since Summer is even more fun with prizes, we've got an awesome giveaway to go with the series!  Enter below to win, and good luck!
a Rafflecopter giveaway
Have a great weekend!