Hi, and welcome to One Creative Weekend #30.  I'm proud to announce that I made it thought the entire week without pouring milk into my shoe, breaking a dish, or spraying makeup all over my bathroom.  I know that for most of you, that is not a huge accomplishment, but after my clumsy last week, it's something to brag about!  Seven days disaster free, and counting!  Did I just jinx myself, or what?
Thanks so much for linking up to last week's party.  I found so many great ideas!  Here are a few of my favorites:
How to Support Your Husband When He Struggles at His Job from Over the Big Moon
My Heart Pounds for You Cake from Will Cook for Smiles
Valentine's Day Scavenger Hunt and Traditions from Crazy Lou
3 Ingredient Peanut Butter Cookies from Jam Hands (Gluten Free–Yea!)
Washi Tape Phone Charger from Sew Much Crafting
Perfect Lemon Bars from Redfly Creations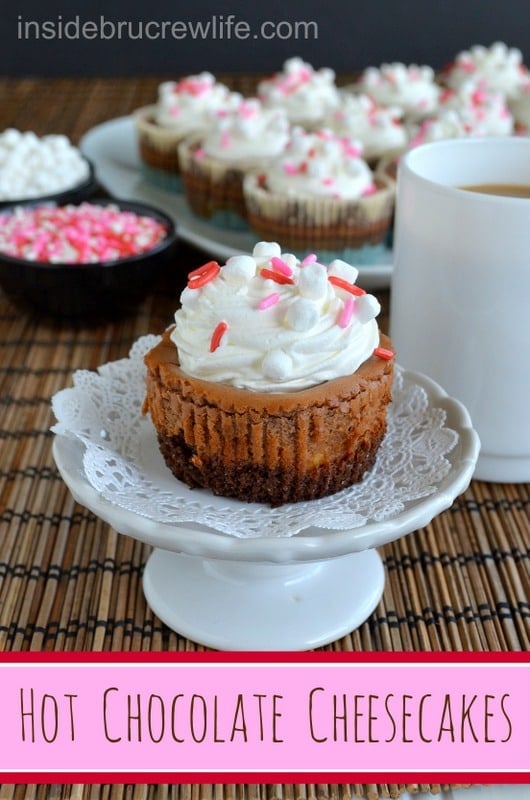 Hot Chocolate Cheesecakes from Inside Bru Crew Life
Easy Chocolate Swirled Cheesecake from Everyday Insanity
Here's what I've been up to this week:
February Motivational Point Card Freebie
Skinny Sweet Potato Toscana Soup
Now it's your turn!  What have you been creating?  Don't forget to visit my cohost, Lemons for Lulu. to see if you were featured there!
Want to host your own linky party? Visit InLinkz and get started today!

Looking for more places to link up? Check out my Best Creative Linky Parties on the Web page! (You'll find place to link up, and you can even add your own party to the list.)